A roof module covers almost 0.75-0.9 square meters of roof area. Depending on the size of the roof, a great deal of electricity is therefore generated. Strolar advertises with the fact that the roof has already saved the CO2 emissions that arose during its manufacture within one year.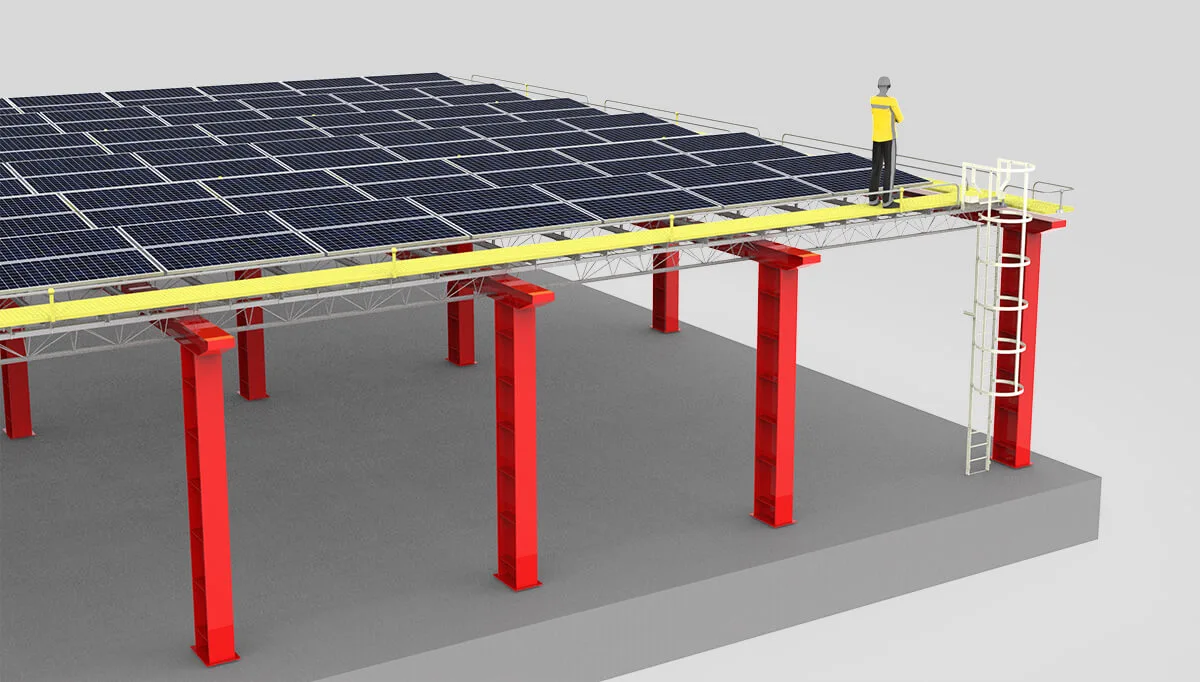 The STR_EBS is a south facing open field Elevated mount system with minimum clearance of 7000 mm. The aerodynamic design and on-field ruggedness over decades stands testimony to the mounting systems strength.
Elevated Roof For Industrial,Agriculture and Residential Buildings
Application Area
PV Roof Build Mounting System
System
Isolated Foundation
Foundation Type
SPECIFICATIONS OF THE PRODUCT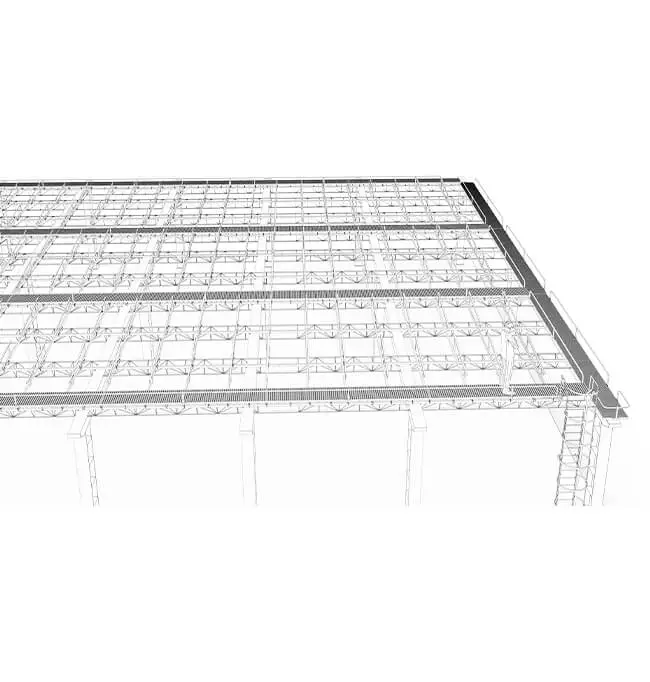 Additional information
| | |
| --- | --- |
| System Orientation | South |
| Structure Tilt (º) | 10º, 15º, 20º, 25º |
| Material | Hot Dipped Galvanized Steel or Pregalvanized |
| Minimum Ground Clearance | 300 mm / 500 mm |
| Wind Speed | 55 m/sec |
| Type | PV modules with frame height between 30-50 mm |
| Module Size (max) | Length: any; Width: any |
| Orientation | Single Portrait |
| Wind Load | Certified by ABS Industrial Verification (India) Pvt. Ltd. |
| Layout and Ballast Plan | Provided by Strolar® |
Use our contact form to easily reach out to us. Fill in your details we'll respond promptly. Connect with us hassle-free and start a conversation today!